With the experience economy booming, distinctiveness in hospitality is becoming harder than ever to achieve amongst established brands and start-ups alike.
With the fight for meaningful experiences and distinctiveness in hospitality in full swing, established brands and start-ups are offering up innovative solutions to improve guest and customer journeys in more ways than one (giving brands the perfect opportunity to one up each other). However, at Butterfly we obviously wonder: what's the next big thing? Even though it is a little too early to tell, we do have an idea about what is yet to come.
Services You Can't Live Without
Fresh air used to be a given, but with the continuously rising levels of pollution – especially in large metropolitan areas – it is unfortunately becoming a commodity. According to the World Health Organization, as much as nine out of ten people globally breathe polluted air on a daily basis; it is therefore no surprise that respiratory conditions and allergies are becoming more and more common. As a result, hotels such as the InterContinental, Marriott, Hyatt and Hampton Inn have decided to provide portable air purifiers in some of their rooms and deep clean them with plant-based and microbial-resistant cleaners, created to prevent the growth of fungus, bacteria or mould.
Back To The Earth
Hyatt's Miraval in Austin goes further than providing fresh air by truly taking wellbeing to the next level. The hotel created a multitude of unforgettable experiences: join the beekeepers to harvest honey, pick your own vegetables for dinner from the onsite farm, enjoy wellness counselling or let your creativity free in the creative expression sessions. The Hotel makes sure that everyone can have a well-rounded, ideal experience, tailored to their wants and needs.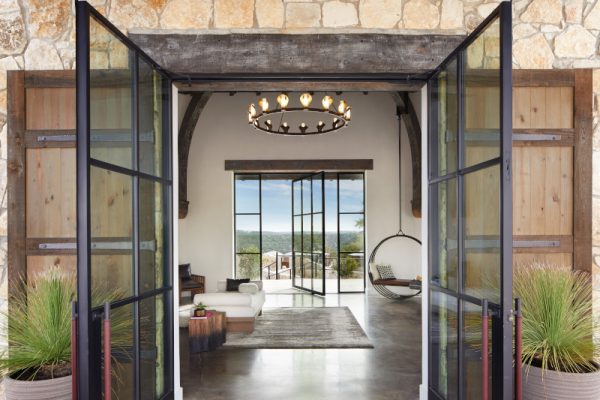 Lightening Speed Recognition
Designed to 'help people move at the speed of life' CLEAR is well known in the United States for its quick biometric identification service at airports and stadia. At SXSW it unveiled a new concept, that takes its technology to bars, clubs and restaurants to help people avoid the awkward 'proof of identification' moment, providing an entirely new experience that can memorise a user's favourite drink at the tap of a fingerprint.
Accessible Advice
It is important to remember that hospitality isn't just for hotels and bars, though. Capital One's branches have been transformed into co-working spaces and cafes for the general public. The bank believes that people's money and lives are connected, and that one deserves to feel great about both of them simultaneously, no matter what the situation is. Therefore, not only is everyone welcome to sit down and enjoy a cup of coffee, but one can also have a free 1-on-1 money coaching session – even without being a customer. With pure online banking becoming increasingly popular, especially amongst millennials and Gen Zers, it is crucial for more traditional bricks-and-mortar banks to stay at the top of their game, especially due to the cynicism the younger generations portray towards banks in the current climate. By opening cafes and making them available to everyone, Capital One managed to show a human, friendly face, in a world typically associated with the more corporate.
It is clear that there is a need for businesses to go above and beyond in order to become distinctive within the category. Those who are succeeding in this sphere are those who are paying deep attention to true consumer needs in a world placed under increasing demand and pressure, ensuring that the service they offer is one which is truly meaningful, impactful, and not easily attainable elsewhere, such as clean air or free advice.
Here at Butterfly, we specialise in unearthing deep-rooted emotional insight to identify complex consumer needs, to create distinctiveness in hospitality and meaningful solutions. Drop us a line at info@hellobutterfly.com to find out more.