The pressure for consumers to have a lifestyle that maximises their health, relationships, work and life experiences is one that has been felt now for years, yet continues to drive trends with formidable pace. One only needs to look at the rise of free-from foods (ex: alcohol-free products) or the introduction of sportswear into mainstream daily fashion, to understand that consumers are looking make their time work for them in the most efficient way possible.
This is increasingly apparent when it comes to socialising. Consumers are realising that the consumption of alcohol, whilst enabling social interactions, has an undesirable impact on productivity the following day (or days!) and impacts how present they are in social situations. In a fairly shocking turn of events, over half of 18-24 year olds in the UK are now teetotal or trying to limit/reduce their alcohol intake. Gen Z view alcohol and drugs as something that should be approached with caution, and getting drunk is no longer seen as 'cool'. However it isn't just the younger generation driving change, with this behaviour also being exhibited by older generations.
Whilst several years ago this was a cause for concern for the alcohol industry, particularly the on-trade following reports of pubs and bars closing at an alarming rate, the market has now started to recognise and adapt to this growing consumer need. Alcohol-free spirits, or distilled botanicals (this category is still trying to determine a name), are one of the fastest growing segments in the entire drinks industry. Non-alcoholic beer is predicted to make up 20% of volume sales by 2025. The low/no-alcohol category is probably one of the most dynamic of the moment, with evidence of disruptive innovation coming in from many angles, hoping to define this new and exciting world of beverages.
Challenges
Defining a new category of course, does not come without challenges. Disruptors in the market have a considerable numbers of barriers to overcome in order to produce a product that will meet the demands of the teetotal or moderating consumer.
Firstly, there is a job to be done of educating consumers that their options are no longer limited to sugary soft drinks or water. This education piece must also work to overcome preconceived perceptions that alcohol-free drinks are lacking in quality and flavour, in part due to the legacy left by early entrants to the market many years ago. As such, there is a need for new players in the market to provide new, interesting and high quality flavour profiles that move away from overpoweringly sweet options, in order to drive trial and raise awareness.
The trend of abstaining but still wishing to experience social occasions also creates a demand for a sophisticated drinking experience; consumers still want to feel part of the occasion and as though a drink is a treat despite not consuming alcohol. In addition to this, there is the interesting paradox to tackle in how explicitly drinks discuss their no-low alcohol content. Whilst many do not want to draw attention to the fact that they are not drinking, allowing them to blend in and feel empowered in their decisions in social situations, there is also a need for alcohol-free beverages to be explicit enough so that those wishing to consume alcohol do not accidentally purchase the product. Currently the category is still defining the elements that cue non-alcoholic in a subtle yet explicit way, such as the use of blue in non-alcoholic beers. This means that elements such as the serve, and the design of the product are increasingly important to get right, to provide a sophisticated experience that feels like a treat and allows consumers to blend in at drinking occasions.
Finally, some innovators are also questioning whether no or low alcoholic beverages are even satisfying this new consumer need. After all, many consumers perceive there to be positive sides to drinking alcohol and do report feelings of 'missing out' when abstaining, but believe that the negatives outweigh the positives. A further, final challenge for innovators in this category is to continuously question whether there is more that can be done to tackle this trend, and empower consumers to make the most out of every experience, without compromise.
Disruptive ingredient and flavour innovators
Alcohol-free beers were arguably one of the first products to raise the profile of savoury flavours. For consumers who have previously liked beer or enjoy hoppy flavours, this provides a complex flavour profile that can be enjoyed throughout the night without becoming overwhelming or too sickly. However there are still many consumers who simply dislike the taste of beer.
Continuing the innovation of new and sophisticated flavours, fruit sours have started to make their way into the market in only the past few months. Nirvana brewing company, the UK's first entirely alcohol-free brewery, paved the way into the market with their Blueberry and Ginger Sour in July, a move which has now been replicated by large players in the market, with Brewdog releasing a Raspberry Sour in September. With the growing popularity of drinks such as kombucha, a sour taste profile is becoming increasingly permissible in the eyes of the consumer, and is even developing health connotations. Furthermore, the mouth-feel of a sour taste goes some way to replicating the experience of drinking alcohol, which is in itself a fermented drink.
Disruptive positioning
The world of no and low alcohol cannot be explored without mentioning the powerhouse that is Seedlip, which paved the way for alcohol-free spirits in the last two years. There are many elements to Seedlip that make it a true innovator in the market, however one of their most impressive aspects is their attention to detail when it comes to the execution of their brand. Every element of their design and packaging is symbolic and meticulously considered down to the finest detail – each element of the animals on the front of their packaging is constructed using the ingredients that have gone into that flavour. The result is a distinctly premium look and feel with a price point that places it amongst other alcoholic spirits. This bold move had never been demonstrated in the category, but sent a message to consumers that this was a sophisticated product that would provide the same premium experience as their favourite alcoholic beverage.
Their 'death to the mocktail' campaign is a common thread throughout their communications, and focusses on the serve of the drink, usually in a long serve with sophisticated garnish, again previously saved for alcoholic beverages. This again targets the consumer need to fit in at social occasions where others are drinking, and still feel as though they are consuming a sophisticated drink that can be seen as a treat.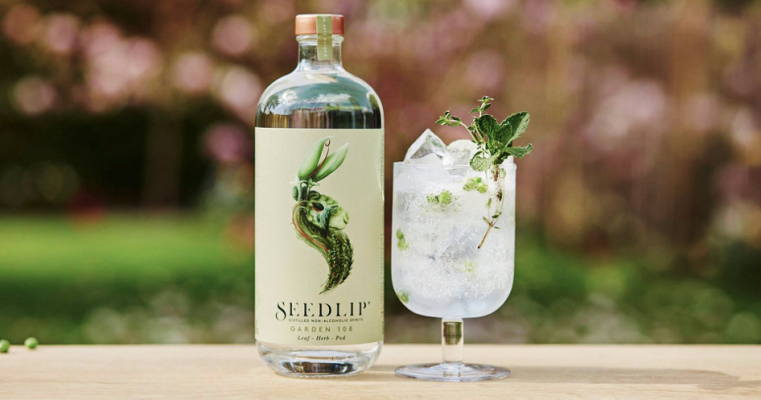 Disruptive technology
Finally, there are those using scientific technology to attempt to unlock the positive impacts of alcohol whilst avoiding the negative side-effects. This may sound too good to be true, but companies such as Alcarelle are working to identify the compounds in alcohol that are associated with socialising, and remove compounds that have negative impacts on health and productivity. There is obviously a huge way to go for these companies in terms of legislation and claims, however if they were to succeed, this compound would completely revolutionise the alcoholic and alcohol-free drinks industry, tapping into the consumer desire to socialise and unwind without impacting other areas of their life.
The pressure that consumers place on themselves to 'have-it-all' is in turn placing more pressure than ever on brands to help consumers achieve their seemingly impossible demands. The alcohol-free category is growing at an exponential rate, and a trend that is expected to not only stay, but completely redefine the way we socialise. This is constantly creating huge opportunity for innovation, where disruptors will, as always, define categories and set the rules. With so many surprising entrants into the market already we remain super excited to see what lies in-store for the no-low alcohol category.