This year sustainability appears to be on every brand's to do list. There are countless examples of sustainability entering the mainstream; from Unilever's mass-market, millennial-friendly vegan beauty brand 'Love Beauty and Planet', to Diageo's newly appointed Chief Sustainability Officer, and Love Island's Jamie and Camila's vegan, natural beauty brand 'Jamila'. Any brand worth its salt now acknowledges that sustainability is becoming a necessity, not just a nice to have.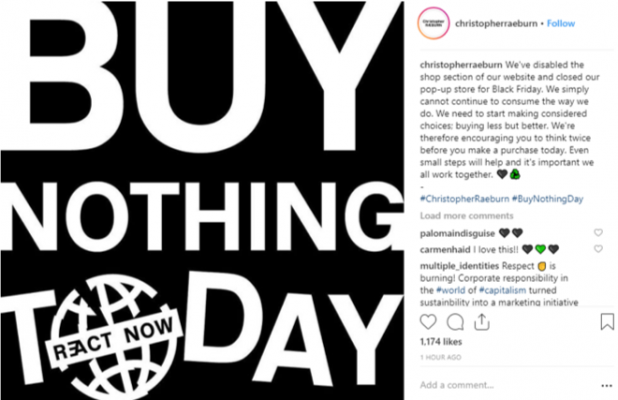 One aspect of sustainability that seems to have taken off, is putting energy into repurposing products that already exist, rather than creating new ones. This concept is already hot in the food and drink category, with brands like Toastmaking beer from surplus bread, Rubies in the Rubble making chutney from unwanted fruit and veg, Oddbox delivering wonky vegetables to your door, and BYBI making beauty oil from strawberry seeds leftover from the juice industry.
A category where sustainability has been making waves recently, is fashion. Stacey Dooley brought the ugly side of fashion to primetime TV last year, where her "Fashion's Dirty Secrets" documentary exposed the dark side behind our obsession with throwaway fashion, and dresses cheaper than delivery fees. While our appetite for £3.99 dresses is strong, so, it seems, is our appetite for second hand clothes. Sites like Depop and Bump have carved out interesting positionings as second-hand and streetwear marketplaces for the cool, young, creative consumer, with 75% of Depop's users under 24. These brands' ease of use, simplicity and potential income source for consumers bored of their old clothes, has seen them destigmatise and internationalise the buying and selling of second-hand clothes, in a way that charity and vintage shops have been unable to. Another interesting example is H&M's recently refurbished Hammersmith store, where alongside an in-store florist, self-checkout and embroidery station, there is a 'Repair and Remake' station. The station offers free repairs for H&M clothes for Club members in a bold anti-consumerist move. For years Patagonia has been at the forefront of discouraging excessive purchasing (remember the "Don't Buy This Jacket" Black Friday ad?). Counter-intuitive as it may seem for brands to discourage purchasing, in this case it builds emotional connections between brands and consumers, creating loyalty.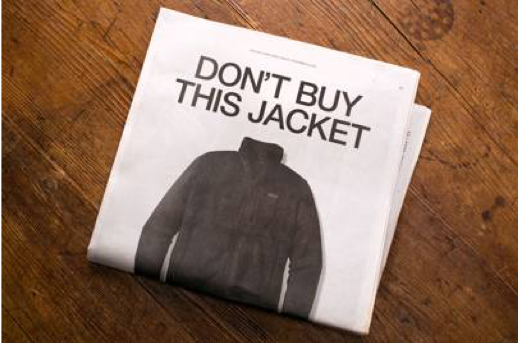 Similarly, the idea of renting clothes is booming in popularity, as access seems to be trumping ownership for Gen Zs and Millennials. Rent the Runway and Girl Meets Dress have been longstanding players at democratising high fashion, while Westfield Stratford launched its rental pop-up The Drop last year, offering the hottest streetwear at affordable prices (starting at £10), with proceeds going to Save the Children's Big Up Uganda appeal. Renting Balenciaga Triple S trainers for a week now enables you to support sustainability, donate to charity, and look cool – striking a chord with purpose conscious Gen Zs.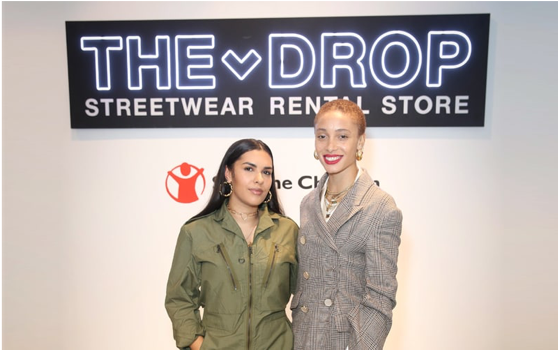 For today's hyper savvy consumers, and a media that is relentless in its quest for truth, brands are expected to accept their responsibility as highly influential global players, with important roles to play in the future of the planet. In order to do so, they need to have watertight sustainability strategies; if a brand uses recycled bottles, but also uses palm oil, the media will ensure that consumers know about it, and brands will be judged accordingly. This being said, sustainability doesn't have to be a binary choice, and it would be wrong for consumers to ignore the positive steps brands are taking, and instead focus on their shortcomings. Consumers want brands to prove that sustainability is at the front of their minds, but be honest about their shortcomings and areas for improvement.
As 73% of millennials claim they would pay more for products from a sustainable or socially conscious brand (Neilson), being 'kinder' can now positively impact a brands' conscience, as well as its bottom line. Sustainability in 2019 isn't just about lentils, whales and tie-dye; it's cool, it's modern, and it's here to stay.
At Butterfly we believe in the power of emotions and that purchase behaviour is a result of an individual's set of personal values. If interested in understanding how you can tap into your consumers' sense of responsibility for sustainability, please get in touch.