The commercial success of innovation projects can bring big wins to a company, and it can all start with one great idea. This kind of innovation is essential to creating a successful and sustainable growth culture but taking great ideas and driving them through the finish line takes more than just one person.  
Our first Sustainable Growth Masterclass focussed on our Business Growth framework. Shifting your mindset away from what your business does, to what business you're in. This opens doors to new opportunities currently beyond your competitive set – and offers the chance to develop a clear future vision.
We followed this up by shaking up Brand Purpose. Going beyond your brand compass is crucial – businesses that invest time and resources in the things that genuinely matter will quickly see bottom-line profits soar. A commitment to having a positive impact on the world should be the driving force behind all operations.
On September 28th we wrapped up our Masterclasses series by showcasing how to maximise growth potential through practical approaches. We were joined by a number of esteemed industry leaders sharing insights and recommendations on how to take the next step. These include Rebecca Haigh, Innovation, Insights & Strategic Planning Director at Heineken, Fenny Léautier, Head of Marketing Insights & Analytics Personal Health at Philips and Shuchita Pai, Director, Growth Opportunities at Danone.
Here are our top takeaways: 
Leading a Sustainable Growth Culture
When looking to the future it's important for companies to continue to deliver on current portfolios while striving to deliver what's next for consumers. Development requires big investments of time, capital, and resources, but starting with a committed and inspired team is what matters the most. Today, there is a growing number of leaders under the title of Chief Growth Office, a testament to the understanding of what is necessary to bring innovation and change within an organization. In September we sat down to discuss the techniques and frameworks that brand leaders utilize to create a sustainable growth culture. 
Here's what Bianca Cawthorne, Butterfly's Founder & Group CEO, said… 
"It's about alignment and about the long-term work. When you're working in R&D, you have to bring all the stakeholders in and convince everyone to invest." 
Sustainable growth is defined as being "profitable, purpose-driven, and good for the planet." The benefits that a sustainable growth culture can bring to an organization are extremely valuable and it takes an intentional leadership structure to achieve it. Actualizing growth opportunities requires the right kind of leadership to recruit support and galvanize the business.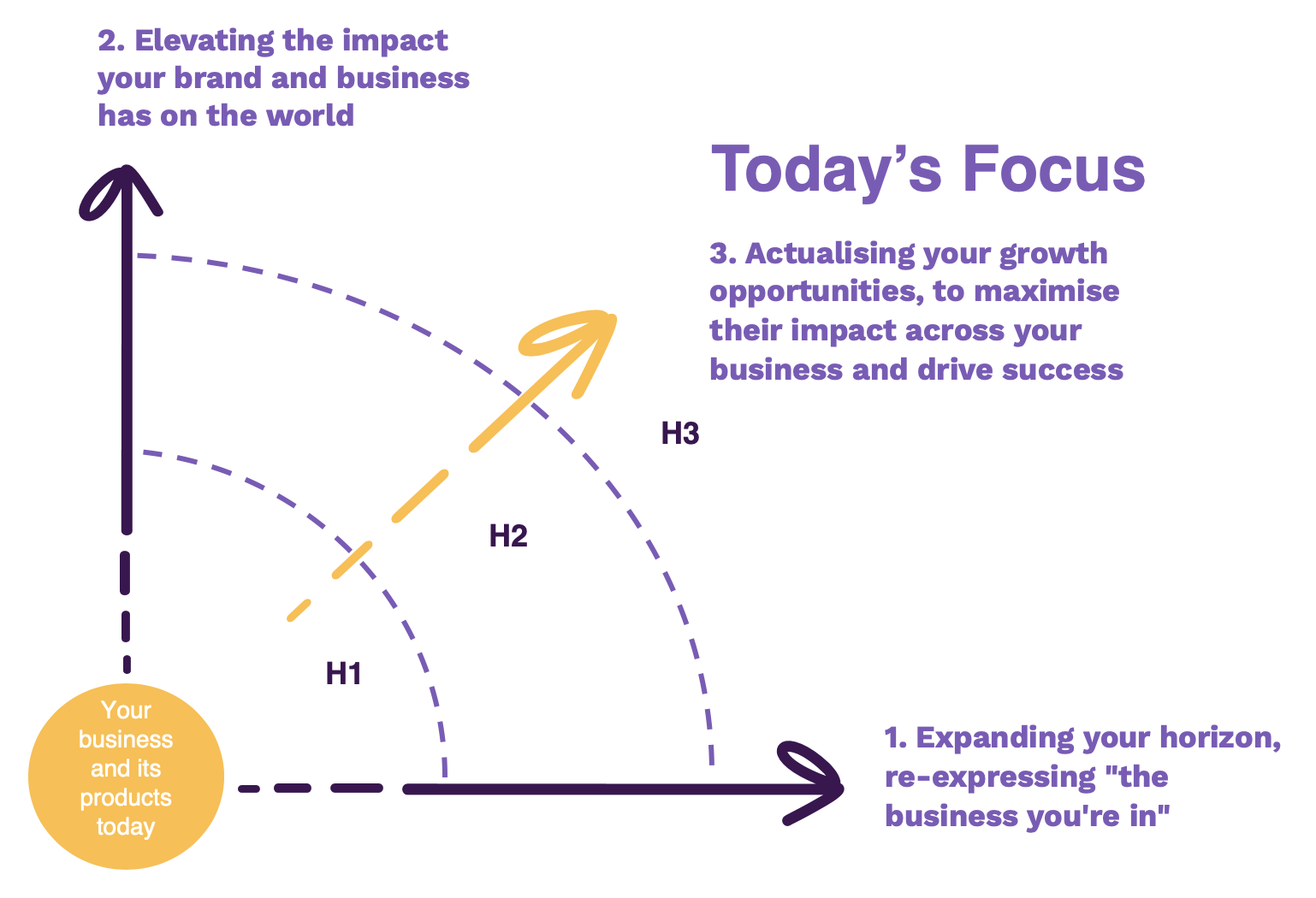 It's important to look for growth outside of a company's core competencies and ask "what business am I in and not what business do I do" to stretch a company's potential.  
The key to accomplishment is leadership and going beyond stakeholders' engagement to anchoring your first followers. These first followers are critical to the success of growth but creating a leadership culture where that support can arise is most important.  
5 steps to becoming the driving force behind building a positive culture for success:
Stand Out 
Be bold in your pursuit of future big bets and be bold to stand out and redefine approaches, structure, or convention. Being the first advocate can be uncomfortable and scary, but it can also be rewarding, inspiring, and lead to impactful change. Over 25% of companies don't grow at all because often leaders don't look widely enough for growth opportunities (McKinsey). It's important to give an opportunity to ideas that can stretch the growth of a company. 
Isobel Smyth, Butterfly London Director, puts it:
"You need to bring people along with you to really unlock the potential." 
Be easy to follow 
Strategy can't exist in isolation so it's important to build a strong business case and get buy-in from other stakeholders.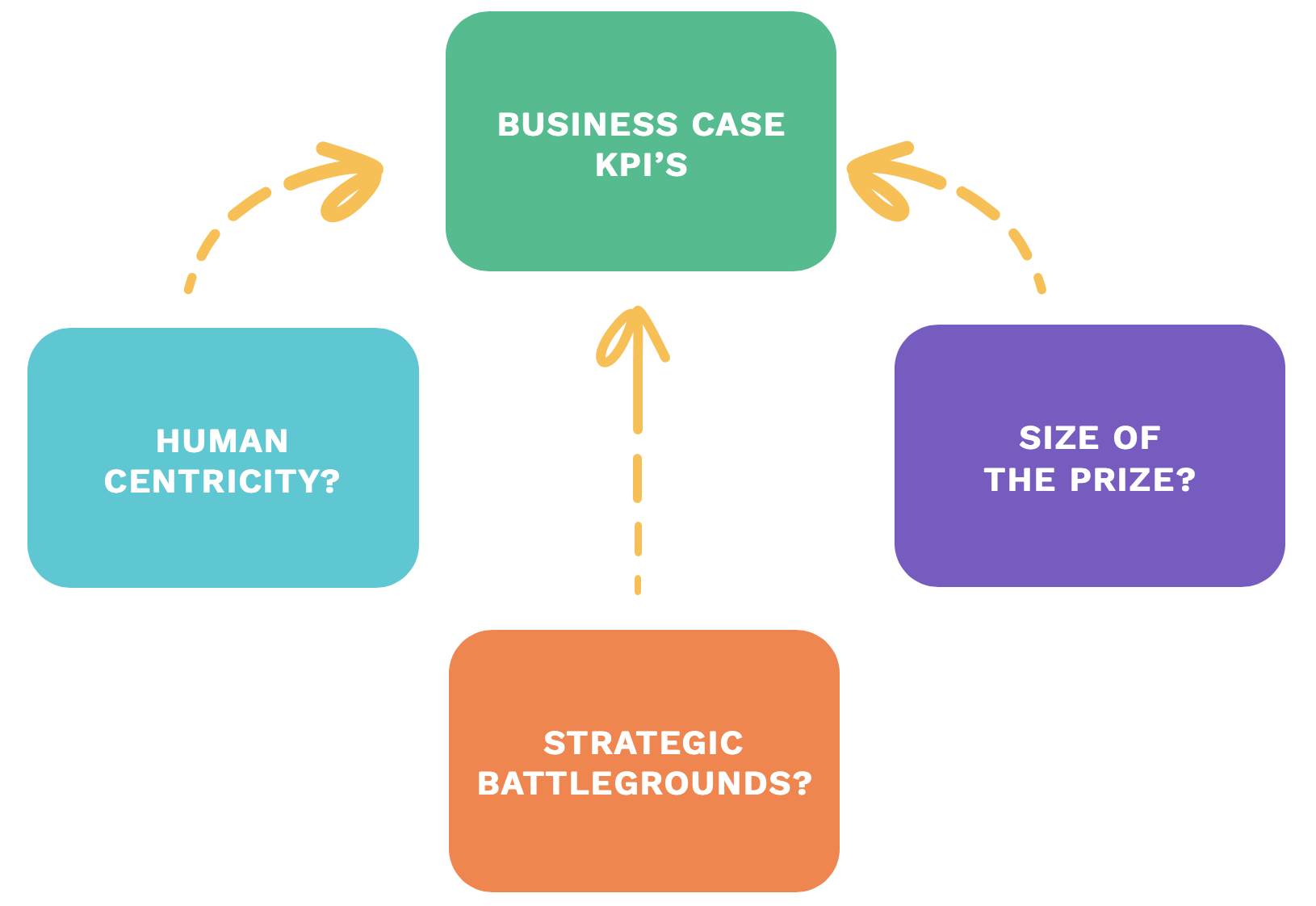 Embrace the first followers as an equal 
Embedding visionary growth happens when a team can visualize the advantage for themselves and their team. A better collective effort can be made towards these growth opportunities when individuals can personally identify with the benefits of the framework/movement.  
Empower people with the knowledge you have and give them focus to take ownership of visionary opportunities. Empower your first followers to champion the vision and drive the momentum by bringing them all together. Giving them a platform will encourage them to pull others towards the movement and continue to build a sustainable growth effort. 
Empower your first followers to champion the vision and drive the momentum by bringing them all together. Giving them a platform will encourage them to pull others towards the movement and continue to build a sustainable growth effort.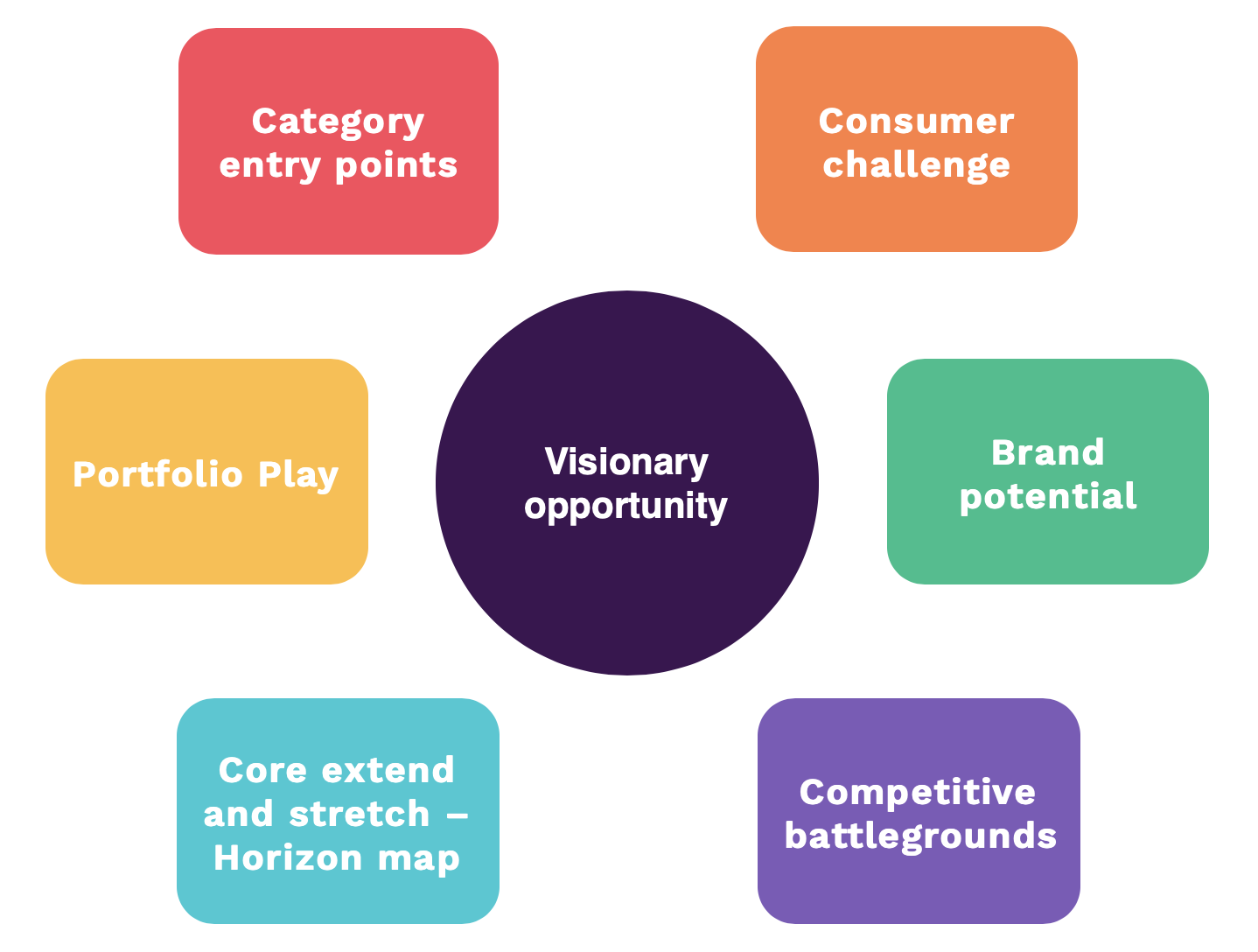 Build a movement 
It is no longer about the leader but about the collective effort. This is where we really start to see how important the engagement of the first follower is. The power of one can be the driving force for many and ultimately create ripples within the company.  

Maximize the tipping point 
This is the culmination of the momentum and where the collective can bring innovation to the finishing line.  
How to inspire and be successful
Target three areas to inspire the team on the process and tackling the mission. 

How are today's business leaders effectively realising growth? 
Bianca then opened the floor to panellists to get their thoughts and personal experience on leading teams in growth and innovation. Director of Growth Opportunities at Danone, Schuchita Pai spoke on the long-term nature of innovation and following your gut instinct at first:  
"We have to follow our guts and go out there more. There are several occasions when you identify an opportunity, it's not always profitable in the short run, it's possibly stretching the company into areas they're not comfortable moving towards." 
Shuchita also spoke on the importance of that first follower, redefining how to think of them as partners: 
"It's about finding that first follower, it's critical. Usually, they're not from your function or your country or division. They are a partner, not a follower and they're in another part of the business. For the idea to become concrete and something you can sell to the organization you need a different perspective. I would call that person you bounce ideas with a partner." 
Head of Marketing Insights and Analytics at Philips, Fenny Leautier spoke about the need to be brave and empathetic in your approach: 
"You need to be brave and think what it could mean to make a difference and disrupt a category." 
"Empathy with the end consumer is critical. How does the person that you innovate for actually experience it in their daily life and how can you make it better? It's about empathy with your stakeholder. How do you get that first follower and partner on board?" 
Lead of Insights and Innovation at Heineken, Rebecca Haigh touched on the importance of making stakeholders feel secure about the existing portfolio and how to paint a compelling story to garner support on long-term projects. 
"Demonstrating that the current portfolio is still strong and not forgetting about that is really important for stakeholders. Using that insight into where you're not strong at the moment and what the future looks like to create a burning platform." 
"Painting the picture of what will happen if you don't move there can be very powerful." 
Panellists also answered audience questions, expanding on methodologies to persuade peers that are resistant towards change: 
"Find your allies. Who are most open to change and build a use case. Use cases are the most compelling to convince others to change with you." – Fenny Leautier
"When different parts of the business are forced to meet the consumer, they're then forced to reflect and think if you are actually serving. To me that's always been the most powerful way to show the impact, it is a great way to get them to change." – Schuchita Pai 
"If you can build a really clear picture for what's at stake that is always well understood in whatever market you're in. We also like to bring the voice of marketers, consumer trends and customers." – Rebecca Haigh 
To catch the full insights from this masterclass, watch the full discussion below: