"Penicillin cures, but wine makes people happy."
― Alexander Fleming
Great wine is known to develop more depth and complexity over time, and the same can be said for the wine category. The landscape is unrecognisable from 20 years ago, with wine appearing in once unthinkable new formats, entering dynamic new occasions, speaking with a disruptive new tone of voice, and looking more seductive than ever. Today's consumers are rejecting conventions across categories; razors have gone from functional essentials to status symbols, cauliflower has gone from a vegetable to a fetishised pizza base – and it seems wine is the latest product to be given fresh relevance.
Beyond the bottle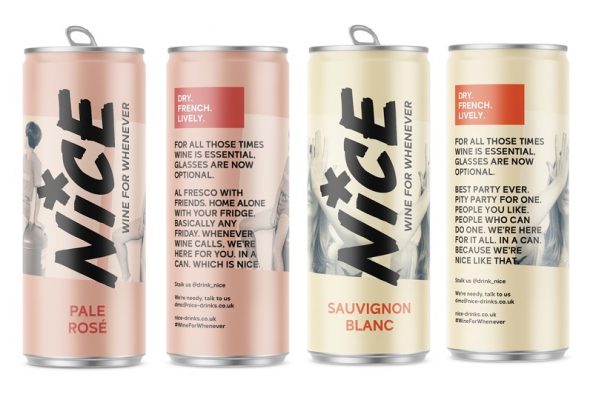 The transition of wine away from 750ml glass bottles is well underway. In addition to bottles that fit through your letterbox – half bottles, 500ml bottles and single serve 250ml bottles are all increasingly available. In the climate of reduced alcohol intake, these variations in bottle size give consumers much more control over their consumption, as well as boosting portability (and reducing the likelihood of being stranded without a corkscrew).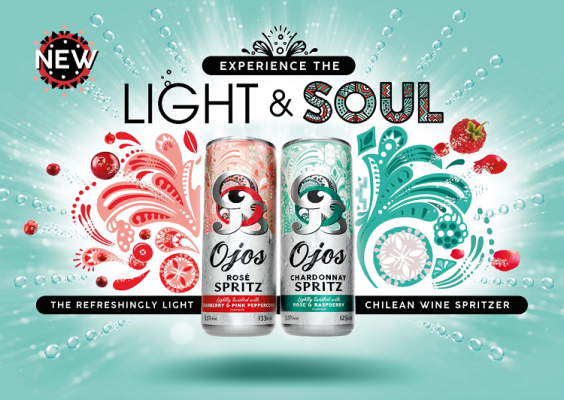 The canned wine movement that began in the US has very much landed in the UK, and impressive new canned wine brands can be found at all price points, in stores ranging from Aldi to Selfridges. Nice's millennial pink slender cans are a chic, Provençal rosé option, while Concha y Toro's new O'jos fruity wine spritzers are a more 'everyman' product. With calorie indication, and just 5.5% ABV, O'jos is addressing a younger consumer's need for calorie controlled, lower alcohol, 'session' style offerings.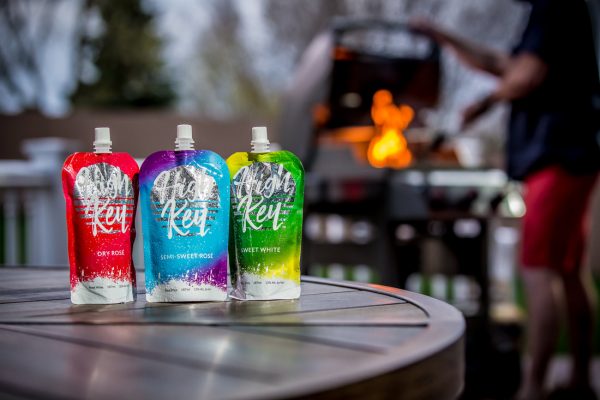 Another format that caught our eye comes from US brand High Key. By selling it in a pouch, High Key are tapping into consumers' nostalgia for the Capri-Sun days of childhood. In doing so, they are de-formalising the ritual of wine-drinking and giving it a playful identity that would have been unimaginable 20 years ago, as well as introducing it into new, high-energy occasions like beach parties and festivals.
Box wine, reinvented
The stigma that once shrouded box or keg wine is also disappearing, and it no longer screams 'cheap' and 'mass produced' (or the 'goon' popular with backpackers in Australia). Brands like Vinnaturo and Le Grappin (where wine is sold not in magnums, but 'bagnums') are tearing down the stigma by selling good quality, expertly-chosen box wine from small, independent, world-class producers across the globe. Waitrose is even selling When in Rome's keg on tap in its packaging free, 'naked' store in Oxford.
Affordable and Sustainable
As well as improving convenience, the shift away from glass bottles also improves wine's affordability and sustainability. Glass bottles are expensive, and shipping it in (cheaper) kegs, boxes and bags reduces transportation costs through being lighter and more space-efficient – reducing C02 emissions by up to 80% (as well as making the product 30% cheaper). While half of all wine in Scandinavia is bought in boxes, the UK is only now catching up with this trend.
Head-turning design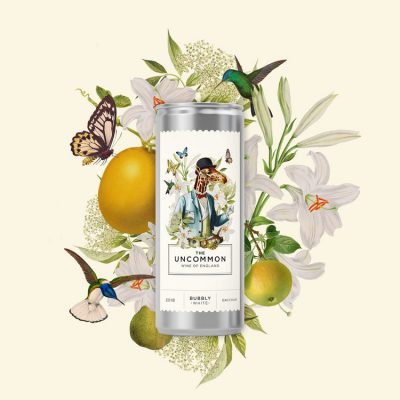 Wine has also never looked better, and in this increasingly crowded category, shelf-appeal is a benchmark. No doubt influenced by the craft beer category, which has set the bar high for beverage packaging design, labels and cans are now an opportunity to seduce the consumer visually. As a new category, there is huge scope for canned wine to explore engaging labelling that's radically different from the status quo. Nomadica and The Uncommon are two standout examples, whose labels contrast to the traditionally serious wine label visual. Ex-rocker, cult US winemaker Charles Smith's wines channel the founder's views on shaking up convention. He wanted his wines' names and labels to stand out – something he achieved through naming them things like Boom Boom Shiraz, and Kung Fu Girl Riesling, and employing the former design director for Levi Strauss' global premium line to design the labels.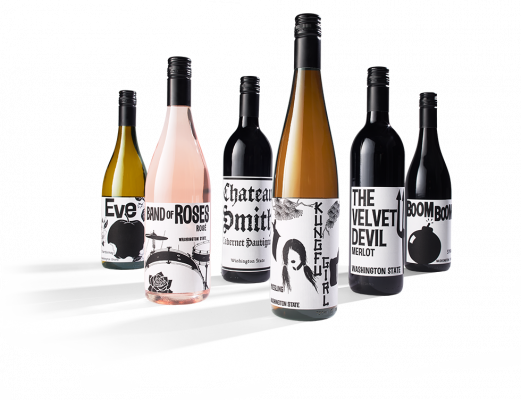 What does this mean?
While wine's identity and usage has been unquestionably broadened, that is not to say that the traditional ceremony of opening wine and pouring a glass is becoming irrelevant – far from it! Wine is unique in the rituals surrounding its consumption, and it's a sacred activity that consumers will continue to savour. Instead, the recent format and packaging innovations have given wine a relevance that it once lacked – giving it permission to be whatever it wants to be.
How can Butterfly help?
Whether it's identifying an authentic positioning for a new canned wine brand, building feeling into an existing brand story, white space innovation for the next big thing, or staying ahead of the curve by exploring the system surrounding the category to identify future drivers – Butterfly can help wine brands to emotionally connect with consumers in a way that sets them apart from the masses – something that is essential in categories that are growing in size and complexity every day.