Increasingly, brands are embracing social change initiatives that leverage their position to have a wider positive impact. It's a no-brainer that brands who adopt a purpose driven strategy are reaping the rewards when 63% of people believe that brands have a greater responsibility to contribute to society. Consumers are willing to pay more for brands they believe have an authentic approach to championing an important cause, which ultimately impacts the business bottom line.
However, it is clear to see why not all brands appreciate the need for an emotional purpose; emotional messaging needs commitment from the business in order to build a long term relationship with a consumer. Ultimately, it will lead to a larger uplift in sales than rational messaging, but this effect is only seen over a longer period of time. In a world where Brand Managers are measured against short term ROI of a campaign, it is no surprise that often businesses lose their nerve, do not commit long term to an emotional position and purpose, and turn back to rational messages that have a clear call to action and drive short term sales.
Yes, rational messages drive sales in the short term, but they have less impact over time, are less memorable, can be copied by competitors and do not build a strong brand that consumers will come back to again and again. Emotional messages, however, lead to steadier and more sustainable growth.
Not to mention, a genuine and authentic purpose is something your employees can really get behind. It gives your Brand Managers a passion for the brand and what it stands for. When they believe in the brand story, they care much more about why and how comms and innovation concepts pass through stages of consumer testing, rather than just hoping that something sticks.
But how do you appropriately apply brand purpose in a convincing manner that captures positive consumer reception? Here's 5 key takeaways on how brands can lead with purpose.
1) Don't Forget the Basics
While there are many issues that consumers care about, from animal testing to environmental sustainabilty and corporations paying UK taxes, overwhelmingly businesses need to deliver their core product in a convincing manner that still represents good value for money. When championing causes, the core business should not be replaced but rather supported by a purpose that goes hand-in-hand with the brand's core offering.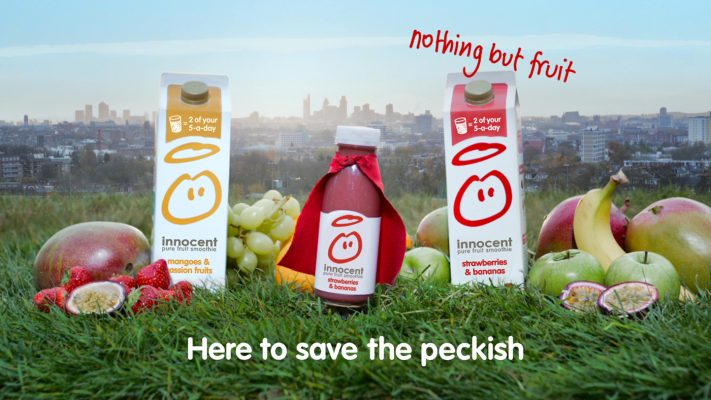 Innocent smoothies is a great example of a brand that has aligned purpose with product without compromising the brand's core offering of good fruit juice. The message is simple. Nothing but fruit, sustainably sourced operating under a supply chain model that considers Innocent's environment footprint.
2) Align Cause with Consumer
Don't champion a cause that fails to resonate with your consumer. Take time to understand what matters to your consumer and the issues they face to integrate a cause that rings true and guides your brand strategy from product to comms.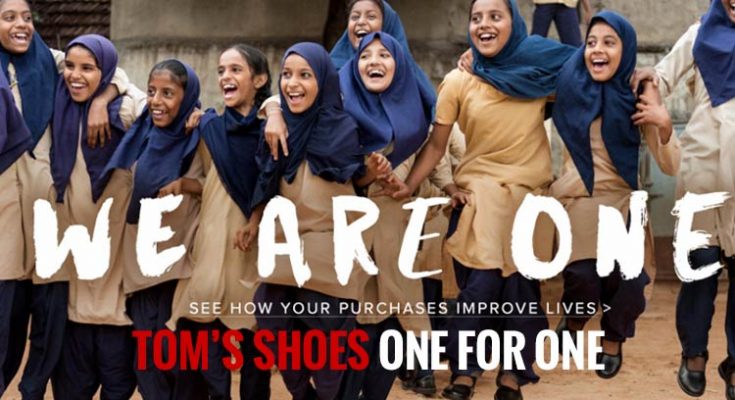 One cannot discuss Brand Purpose without discussing the leader in this area Tom's. Tom's was founded in 2006 with the intimate understanding that consumers desire a fashion brand gives back to local communities in developing countries who make the world's garments. Targeting four key areas of how the brand can support makers in developing countries, Tom's leads by example while making transparent how consumer purchases have a direct impact in supporting and integrating communities in the global fashion supply chain.
3) Make a Difference
One size does not fit all. Communications and integration of product service and experience needs to be targeted and strategic by understanding how actions will effect real change. Partnering with people and organisations at the heart of a cause will enable integration that delivers solutions that address the heart of the problem for consumers to believe and buy into.
Lad Bible partnered with leading celebrities championing the fight against plastics by leveraging their platform to inform and recruit consumers to join the likes of Al Gore and Dame Judi Dench to become citizen's of the world's newest country, Trash Isles. The Pacific Ocean's combined plastic pollution covers a land mass the size of France. Over a 90 day period, Lad Bible tracked the journey and the cause of registering Trash Isles with the United Nations as the world's newest country. The campaign attracted 110,000 + signatures on change.org and provoked compelling content that elevated lad Bible's consumer awareness while shedding light on an important cause aimed at significantly reducing our reliance on plastics.
4) Act Responsibly
Purposeful brands do not happen overnight. Explain why and how your cause aligns with your business, establishing values and behaviours for your people and consumers to stand by to enact real change. Look to these values to inform strategy and produce new offerings that make your brand salient and meaningful.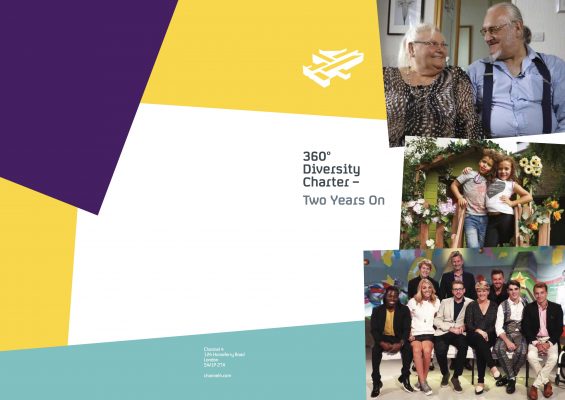 Channel 4 is actively involved with 'Project Diamond', an industry wide diversity monitoring system that tracks how the company "reflects the energy of our multicultural society" in the UK. Channel 4 has a dedicated budget for leadership training, recruitment, and retention of minority talent to broaden representation on and off-screen to ensure that the company acts on its values in championing diversity.
Emotion is at the heart of what we do at Butterfly. We take pride in understanding consumers, and finding emotional propositions that resonate and connect with consumers in a genuine and relevant way. We help brands grow, but we help them to grow with purpose. We use a range of tools and methodologies to craft a strategic positioning from insight, get in touch with us to learn more about how we can help you to find your purpose.